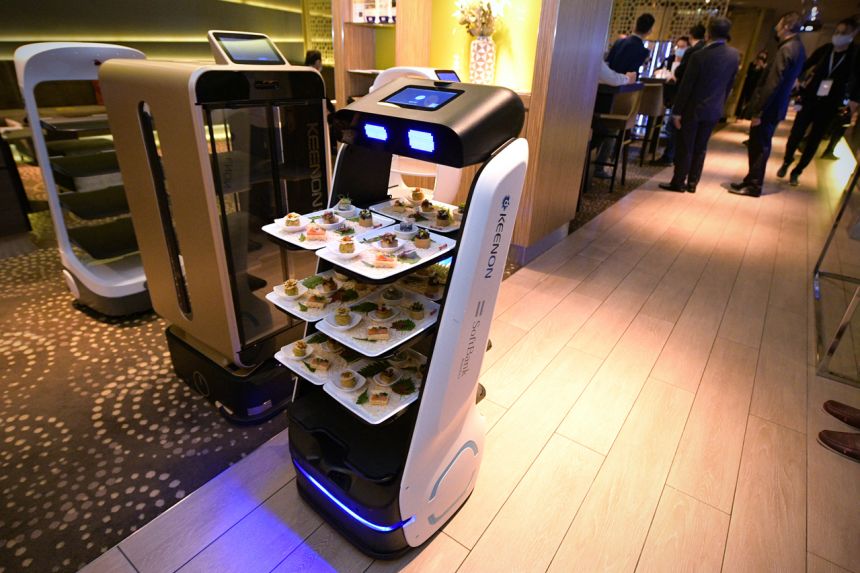 Future trends will influence the types of businesses that would emerge in the future. A report, NatWest Future Businesses report caught my attention this week. NatWest is a leading bank in the UK. I was one of its customers in the 1970s.
The NatWest Future Businesses  report highlights and explores the business trends most likely to emerge in the UK in the next 10-15 years, included within it, are predictions from a panel of four leading futurists and consumer business experts.
From virtual reality travel agents to the evolution of the e-scooter-these expert forecasts provide a fascinating insight into the future businesses we could see, and the industries where new job opportunities may emerge. Environment and sustainability, healthcare and education are among the many categories that are set to benefit from new technologies such as artificial intelligence (AI) and robotics. 
General trends Identified
There are several trends identified in the NatWest Future Businesses report.
One, we are operating in an age of high-frequency change where technology has taken the friction out of business. It is easier than ever to get started with all the digital tools at our fingertips giving us significant power and reach. That doesn't mean that success is easy though: with great technological progress comes even greater market opportunity.
Over the next 15 years, we will likely see continued growth in the number of self-employed people, particularly freelancers. Their numbers have doubled since the turn of century and though the trend was disrupted by the pandemic, it will return to growth as the economy recovers.
Freelancers allow organizations to scale up and down much more rapidly. Businesses built as networks will be able to take advantage of this flexibility, and thus be able to plug in new technologies quickly-as and when they add value.
But alongside a highly adaptable model, companies that adhere to a set of core values and proven social conscience will most likely thrive.
Government's green policies mean the energy and transport sectors are being encouraged to evolve; something set to continue as newer and renewably powered technologies emerge. This is already evident in the electric vehicle market where firms race against each other to provide future-proofed solutions, from fuel cells to lithium batteries.
And all this is against a backdrop of the AI and robotic revolution. Mundane tasks from turning on the lights to food shopping will be carried out by automations, in a trend that is increasingly evident. Drone could keep us safe, driverless vehicles could take us to works, virtual shop assistants could help us select the perfect outfits for us to wear, and farmers could use algorithms to decide which crops to feed.
However, there will still many roles that require human skills such as caring for patients, dealing with customers and crucially in education. In essence, the more advanced technology becomes, the more people will be forced to concentrate on being people. With this in mind, the economy is gradually  shifting towards a care-focused model, dominated by emotion-led skills such as leadership, motivation and nurture.
Looking ahead, society will become more connected than ever. The digital world will blend with the real world, and the ability to communicate will no longer be restricted by poor WIFI or distance.
Overall, the future looks bright for small and middle-sized enterprises, especially those built as networks, which, whilst having relatively few full-time employees, will be able to compete with global giants. Increasingly consumers are seeking out companies that give back to society, offer a bespoke service and meet their individual needs.
The future businesses
Among the future businesses highlighted by the NatWest Future Businesses report include the following:
Agriculture: Precision farming, urban food farms, and livestock wearables.
Health and medicine: Smart skin clinics, AI doctors, 3D printed organ production, intelligent ambulances, mind-controlled exoskeletons and biosimulator businesses.
Energy: Microgrid managers
Media and entertainment: Haptic body suits, AI digital entertainment critics, and interactive  TV.
Education: Immersive teaching, holographic teachers, haptic gloves and adaptive learning platforms.
Fashion and retail: AI tailoring, super-fast fashion, VR shop assistants, and augmented reality shopping experiences.
Homes: Robot hire, servicing and repairs, and robo-gardener/robo-housekeeper
Leisure: Analogue activity centers and wearable experience technologies.
Food and drinks: Insect and bug foods, algae snack foods and supplements, lab-experience restaurants and fungus food-packaging.
Transport: Driverless pods, air taxis and self-driving car rental services
Travel and tourism: VR travel agents, VR mind refresher holidays and VR holidays.
Construction and engineering: Robot pilots and high-speed 3D construction.
IT and security: Drone security specialists and post-quantum security., and 
Space industries: Space tourism, and orbital bin lorries.
The NatWest Future Businesses report is an interesting report. The authors are well known futurist and consumer services specialist. The NatWest Future Businesses can be downloaded as shown below.
The future businesses are interesting to explore. Algae farming and rental of robots and exoskeletons (light and compact) are my interests. An area of application is wearing exoskeletons to lift patients in hospitals and at home.