The oil palm industry in Malaysia used to hire thousands of female workers to just manually gather pollen grains from male flowers of oil palms to pollinate female flowers. On average, a group of three workers are required for a every hectare of oil palm plantation.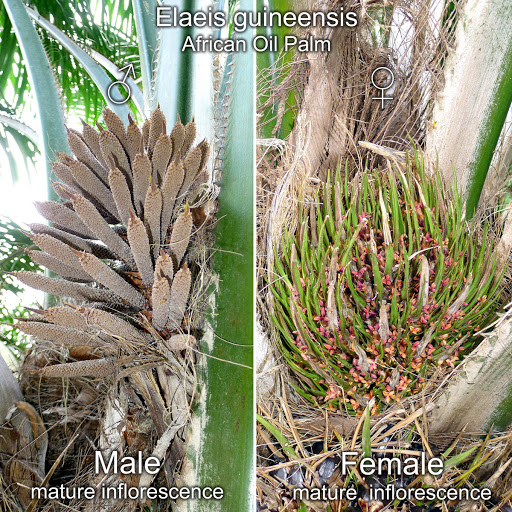 Teams of workers patrolled the oil palm estate daily, searching for male flowers to collect pollen grains. The pollen grains were distributed to other teams who went around pollinating receptive female flowers with hand puffers. I would imagine the oil palm plantation would be full of chatting noises of these women. Today, these chatting noises are gone. The task of pollinating the oil palm flowers is done in silence by a weevil imported from Cameroon of Central Africa.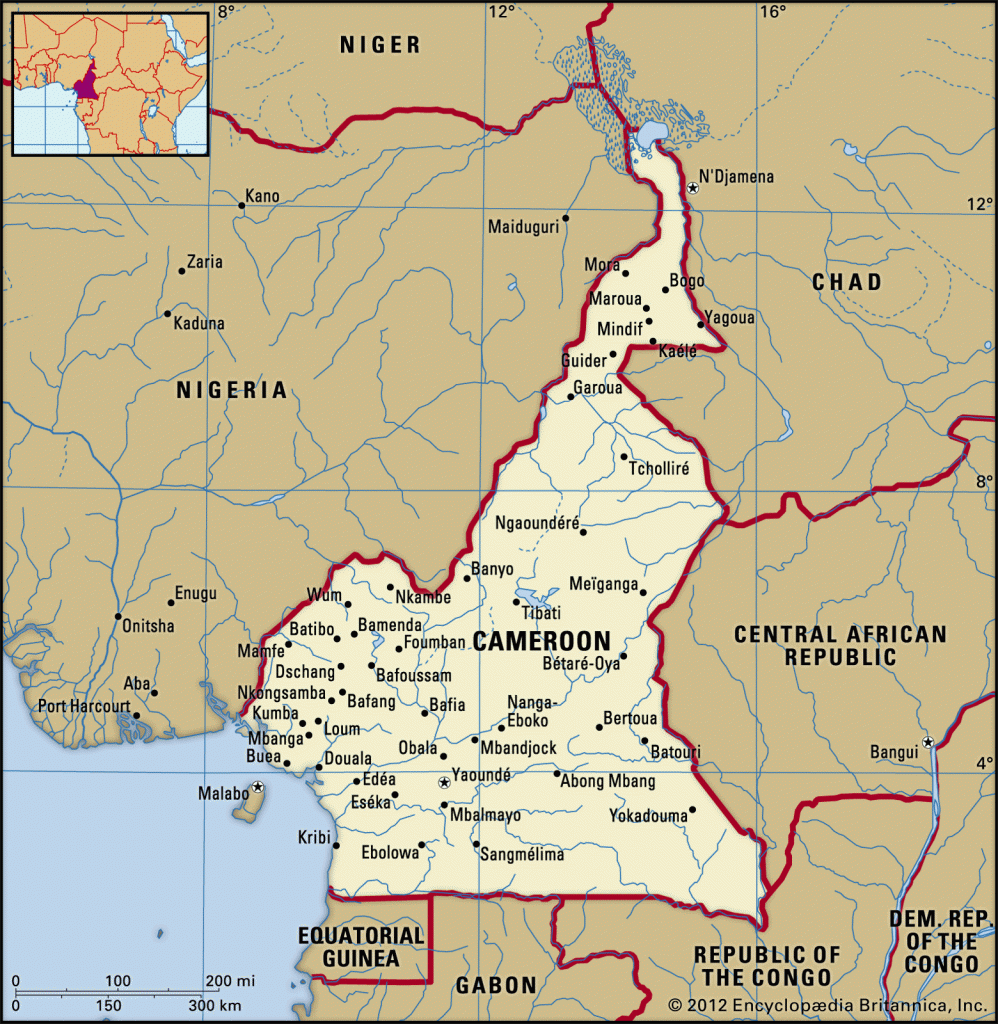 The weevil is known by its scientific name, Elaeidobious kamerunicus (E kamerunicus). The technique of pollinating the flowers by weevil was discovered by Datuk Leslie Davidson, a Scottish planter who worked for Unilever's oil palm plantation in Sabah, Malaysia. The weevils were officially released into Malaysia on February 21st, 1981.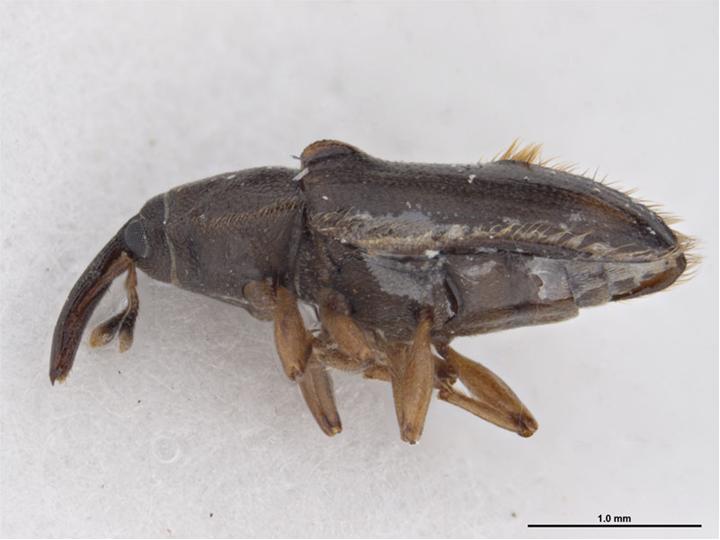 Datuk Leslie Davidson , undeterred and unconvinced by textbook knowledge which claimed that oil palm fruits were wind-pollinated and that heavy rains washed pollen grains away, arranged for more research to prove that that pollination of oil palms in West and Central Africa was largely due to weevils which were not found in Malaysia.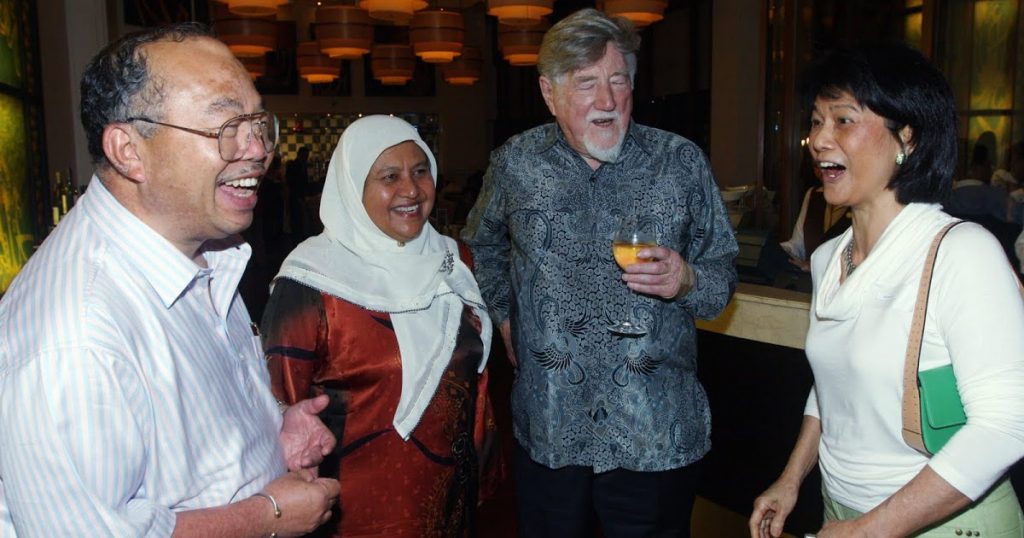 Under Davidson's instruction, a group of four Malaysian scientists and experts, namely Dr Kang Siew Ming, Zam Karim, Dr Tay Eong Beok and Mahbo Abdullah, went to Cameroon to assess the work of Dr Rahman Anwar Syed, the entomologist who was assigned to study oil palm pollination by insects in Africa, especially the E kamerunicus specie.
Dr Rahman Anwar Syed proved, in a series of experiments, that the oil palm in its natural habitat was pollinated by different insects, the most important of which the weevil named E kamerunicus. It was also found out that the weevils had evolved with the oil palms and developed a very synergistic relationship with them.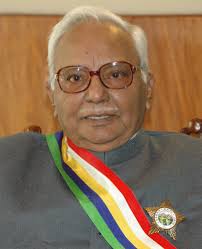 Subsequently, the Malaysian government issued an import permit to introduce the weevils into Malaysia. In June 1980, Dr Rahman Anwar Syed arrived in Malaysia from Cameroon with 1,044 weevil pupae individually packed in plastic vials. Only 400 vigorous weevils were selected whilst the rest were destroyed. After six months of testing, the Malaysian government was finally satisfied that the weevils would bring no harm. The results of the tests were presented at a meeting of experts from various Malaysian research agencies. The final authorization was granted to release the weevils for commercial use at Unilever's oil palm estate in Kluang, Johor, Malaysia. Since then, the weevils had been released in Indonesia, Thailand, Papua New Guinea, Solomon Island and India.
Unilever had sold its oil palm estates in Malaysia to a Malaysian palm oil conglomerate. 
When you tuck in to enjoy your fried KFC chickens, please remember E kamerunicus from Cameroon.
Note: This article is extracted from my book, The Palm Oil Multinationals from Malaysia, published by Lap Publishing. The book is available from Amazon.com.