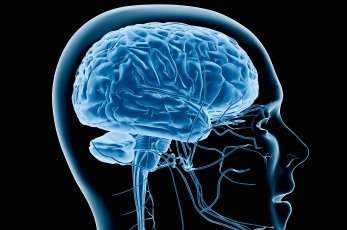 Cognitive health is a vital part of healthy living and quality of life. Cognition includes the ability to learn new things, intuition, judgment, language and remembering. Cognitive health has remained a major health issue globally. Over the years, people have employed the use of traditional herds and medicines which contains therapeutic compounds that help curb diseases and ailments ranging from headaches and migraines to more condition-specific disorders like Parkinson's disease.
CoQ10 and omega-3 fatty acids are being used in human nutritional applications to support brain or cognitive health. Vitamin E, rosemary, ginseng and ginkgo biloba are used in maintaining general brain health. New cognitive health ingredients are also being introduced and gaining popularity.
Aging population and increasing prevalence of brain-related diseases such as Alzheimer's disease are among the key factors that the growth of the cognitive health ingredients market.
Dietary supplements dominate the global cognitive health market. Functional foods and beverages is still an emerging application for majority of these ingredients and offers immense future potential.
Active ingredients used in cognitive (brain) health
There are a lot of ingredients positioned for cognitive health, such as vitamins, minerals, CoQ10, omega-3 fatty acids, citicoline and botanical extracts. Majority of the cognitive health ingredients are also positioned for health benefits other than supporting brain health. For example, omega-3 ingredients are positioned both for cardiovascular and cognitive health. However, the positioning of omega-3 fatty acids for cognitive health is emerging due to manufacturers' interests in catering to a different target audience. Both ginkgo biloba and ginseng extracts are primarily positioned as adaptogens (a unique group of herbal ingredients used to improve the health of adrenal system, the system that is in charge of the body's hormonal response to stress) to improve memory and concentration and decrease the symptoms of condition-specific mental disorders such as Parkinson's disease. The cognitive health benefits of the major ingredients are summarized as follows:
CoQ10:
Improves brain function
Antioxidant property
Prevents migraine
Reduces the damage caused by Parkinson's disease
Helps lower cholesterol
Helps reduce inflammation
Discourages atherosclerosis
Omega-3
Promotes heart health
Improves immunity
Enhances eye health
Improves cognitive health
CoQ10 and omega-3 are the most researched and clinically established health ingredients available for use in functional foods, functional beverage, and dietary supplement industries. EPA and DHA are the most important omega-3 fatty acids with strong scientific evidence supporting their health benefits. Omega-3 fatty acids have been associated with numerous health benefits. The cognitive health benefits have been accepted by consumers.
Companies involved in cognitive (brain) health ingredient market
There are many companies involved in the cognitive health ingredient market. These include Naturex SA, Ocean Nutrition Canada, Martek Biosciences Corporation and Cargill. There is a high level of threat from product substitution in the cognitive health ingredient market. The increasing demand for health ingredients has resulted in a large number of ingredients competing for market share. The competition is keen in such segments such as fatty acids, vitamins and mineral supplements, antioxidants, botanicals and herbs.
Moreover, majority of the ingredients' efficacy and safety, except a few, are backed by limited science. Additionally, consumers are confused by the offering of such ingredients in the market place.
Despite these challenges, new companies are entering the cognitive health ingredient market. The global population is increasingly being affected by brain disorders such as dementia and Alzheimer's disease. Continued research efforts have provided scientific backing to the benefits of cognitive health ingredients. These efforts have revealed numerous brain-related benefits of a single ingredient.
The omega-3 ingredient market is continuously undergoing consolidation. One large acquisition exercise was made by DSM which acquired Martek Biosciences in 2010. The latter was the first company to commercialize DHA produced from sources other than fish oils.
Global cognitive (brain) health ingredient market
According to a market research company, Sprout Intelligence, the cognitive (brain) health ingredient market was estimated to be US1,500 million in 2015. This market was growing at 7 per cent per year. .