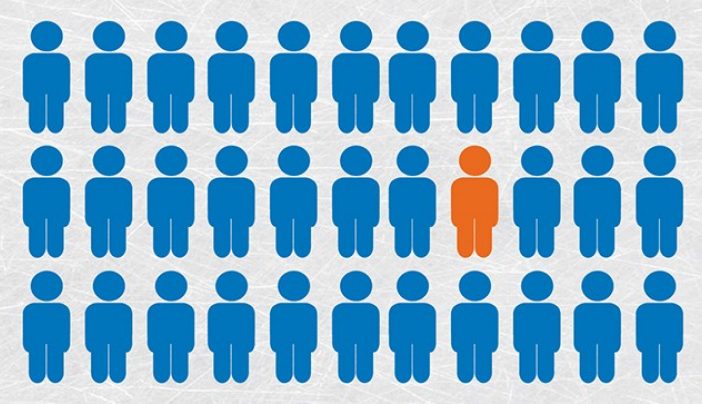 This week I had two close relatives succumbed to Covid in less than 5 days of being tested positive. In Malaysia, this week also witnessed a high infection rate of over 7,000 daily and a death rate of over 100 patients.
Other countries, such as Britain, are considering lifting restrictions. In the country, three milestones were announced last week in Britain's bid to beat the coronavirus: zero Covid deaths were reported on Tuesday, three-quarters of adults had received a first dose by Wednesday, and half of all adults had been fully jabbed by Thursday.
Yet, at the same time, doubts are increasing among scientists and politicians that the remaining social restrictions should end as scheduled on June 21st, so-called Freedom Day. So why, with vaccination going so well, are we still in a pandemic? The answer, as ever, lies in the numbers.
New variant, new danger
Britain's current rules on social distancing, combined with immunity in the population, might have been enough to control the original virus and even the more infectious Kent variant. Unfortunately, the Indian variant appears to be up to 70 per cent more infectious. This means it "out-competed" the Kent variant to become the dominant strain in Britain, which is why the weekly growth rate in Covid cases has risen in the past seven days from 13 per cent on May 22 to 35 per cent on May 29 with more than 4,000 cases a day.
Herd immunity is further away
The goal of British governments wrestling with a pandemic is "herd immunity", where so many people have protection the virus has nowhere to go. The safest way to get there is through vaccination.
Under the original Wuhan strain, one infected person passed it to three others: scientists say it had a natural R value of 3. If two out of those three people, or 67 per cent, are vaccinated or become immune through infection, the virus stops growing. This is called the "herd immunity threshold".
The Kent variant was a third more transmissible, meaning one person gave it to four others. If the Indian variant is 50 per cent more transmissible again, one infected person would infect six others.
This means five out of six people, about 83 per cent, would need to be protected through vaccines or prior infection if we want the virus to die out. Britain is getting closer: the Office for National Statistics thinks that about 75 per cent of adults now have Covid antibodies. But because just 79 per cent of people are adults, we may need to vaccinate teenagers to reach population immunity. That is now firmly on the government's agenda after the Pfizer vaccine was approved for children on Friday.
The race to double-jab
Last week the British government celebrated vaccinating almost 40 million people with one dose, that's 75 per cent of adults, or about 60 per cent of the UK population.
However, a Public Health England report on May 22 suggested that one dose may only be 33 per cent effective against the Indian variant after three weeks.
Getting two vaccine doses is vital. Only 40 per cent of the UK population has been double-jabbed, leaving some 40 million people with a degree of vulnerability.
The good news is that protection after two doses does seem to be enough to ward off any variants. In another Public Health England report, on Thursday, just 3.8 per cent of Indian variant cases were among twice-vaccinated people. This could have a significant effect on unlocking society.
Young spreaders
The UK rightly prioritised older people because they were at greater risk of death or needing hospital treatment. However, adults under the age of 40 account for 39 per cent of Covid cases even though they make up only 29 per cent of the population, mainly because they are more likely to mix socially.
So far less than half of adults under 40 have received a first dose and less than 20 per cent are fully vaccinated. Getting vaccines to more people in this group bracket this month will help reduce Covid transmission. Immunity, though, takes a few weeks to build up: we will not see the effect until July.
Why do rising infections matter?
Even though most vulnerable people are protected, a more transmissible virus means more people will need hospital treatment.
About 98 per cent of Covid deaths occur in people aged over 50: 700,000 of them have not been vaccinated and these people threaten to put pressure on Britain's National Health Service (NHS).
Vaccines are not 100 per cent effective at stopping hospitalisation, even after two doses. There is some evidence that the Indian variant has mutated enough to "escape" the protection offered by existing vaccines.
This variant may not only be more transmissible. Last week Public Health England said the risk of hospitalisation could be up to 2.6 times higher than the Kent variant.
Source: The Times London, June 6th, 2021
Dedication:
We would like to dedicate this article to our uncle, Pak Cik Aziz, and our sister- in-law, Norfidah Ahmad. Both passed away so sudden this week due to Covid.