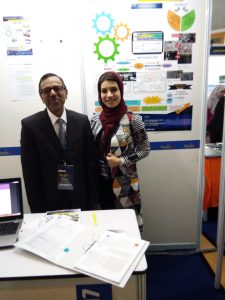 Introduction 
Recently, we attended a talk by Dr. Joon Seok Lee, President, Korean Invention Promotion Association (KITA). The talk, Employee's Patent Compensation System (EPCS) in Korea, was organized by Malaysian Association of Research Scientists (MARS). The EPCS has been a motivating factor for engineers and scientists in Korea to discover new innovations and allow their firms to commercialize these new innovations into world-beating marketable products.
We are all aware that Korea has become an advanced manufacturing nation with world-class companies. The EPCS,which was made a law, has a main objective to motivate employees who discover inventions to inform his/her companies (employers). In return the employers must decide whether to proceed with the registration of the patent and its commercialization.
Most major Korean companies have the EPCS in their human resources policies and compete for the best innovative staff and new graduates. A firm will establish a committee, comprising representatives of the firm and key employees to recommend the types of compensations to be given to employees who had developed an innovation that can be patented. Dr. Joon noted the compensations can be:
Promotion
Holidays
Share of profits
Monetary rewards
Others
Other countries that estabished EPCS are Japan and Germany. In Japan, all large companies and about 80% of SMEs have EPCS as part of the companies' human resource policies.
Impact on Innovation in Companies 
We asked Dr. Joon whether the EPCS has increased the capacity of Korean firms to innovate as employees are now more motivated to innovate. His answer was a clear Yes. In fact, many employees have received large compensations in the form of promotions and monetary rewards.
We all know that Germany, Japan and Korea have well-known manufacturing giants. These countries also have innovative SMEs with leading products in their market segments. Now we know the EPCS is one of their secret tools to motivate their scientists and engineers to develop new inventions, and, in the process, gain high rewards.
It is timely that Malaysian firms to introduce EPCS in their human resources policies. In Korea, companies that have established EPCS also enjoy government incentives in the form tax deduction.
In Malaysian universities and R&D institutions, engineers and scientists have been provided with incentives. Among the incentives include:
A share in the licensing fee generated from the licensing of the technologies discovered.
He/she is allowed to be a shareholder or director of the company formed to commercialize the technology.
He/she can for a grant from a government company, Malaysian Technology Development Corporation (MTDC) to commercialize the technology.

He/she can gain promotions.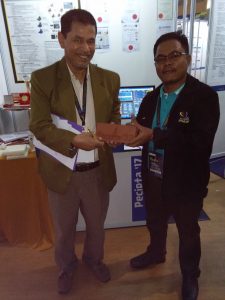 We are not aware of incentives given by large Malaysian private companies to motivate their engineers and scientists to be more innovative besides getting promotions.
As countries such as Japan, Germany and South Korea had shown motivating their scientists and engineers to discover new innovations can strengthen their innovative capacities.